Wellbeing Precinct
Beyond Today has announced plans to develop a state-of-the-art $34-million health and wellbeing precinct adjacent to the new Fleurieu Regional Aquatic Centre.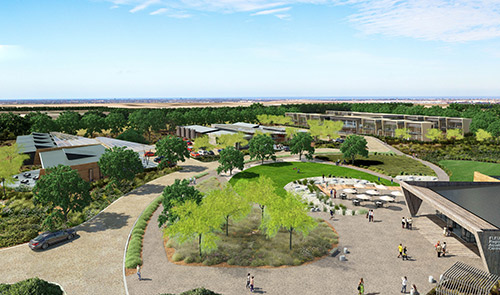 With construction set to commence in late 2015, the project will be specifically designed for purpose. Each incoming tenant will have the opportunity to significantly influence the space in which they operate, catering for individually managed shopfronts to shared service spaces. A fantastic opportunity exists for health practitioners or other allied health services to position themselves in a modern, sustainable, purpose built environment surrounding by supporting services.
The fully-zoned world-class facility will comprise:
A general practice facility with an emergency department, pathology services and a pharmacy;
Allied and designed-for-purpose health pods and office spaces offering services such as physiotherapy, massage, chiropractic, dentistry optometry and radiology and accommodating health-orientated organisations;
A dependent living facility catering for residents from low care through to high care; and
A large interconnecting green plaza to the aquatic centre.
It will unfold amid unique surrounds characterised by wetlands, natural vegetation and a magnificent backdrop of trees, with all buildings - most notably the independent living facility - designed to capture panoramic views and contribute towards creating healthier and happier living, working and visiting environments.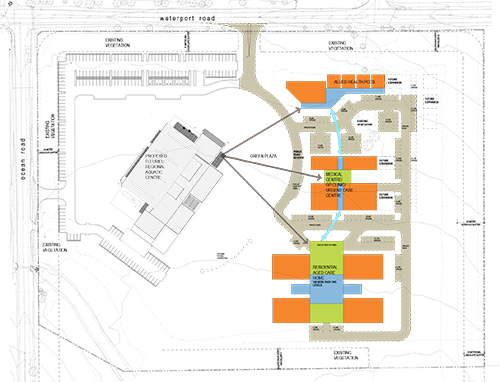 "The Beyond Today health and wellbeing development will deliver a significant boost for job creation and economic growth in the Fleurieu Peninsula that, including the aquatic centre, amounts to an investment injection of some $55-million over the next few years," Beyond Today Managing Director Adam Wright said.
"The entire project has the highest environmental standards and credentials and perfectly complements the aquatic centre to create a locale that, when completed in early 2017, will provide the very best in this type of infrastructure and these services anywhere in the world.
Expressions of interest our now welcome from health practitioners and other allied health services that may like to find out more about the opportunities to tenant an individual shopfront or a shared services space. Please contact Adam Wright on 0412 620 022 or at adam@beyondtoday.com.au, alternatively fill out the registration of interest link on this page.